Soprano Nicola Mills sings the songs of the practically perfect Dame Julie Andrews in this memorable tribute.
A Spoonful of Julie is full of songs and medleys arranged by Stuart Barham (Sondheim and Lloyd Webber) from your favourite Julie things. Cleverly woven together and telling some Julie stories along the way, Nicola will delight your Julie Andrews senses. Alongside BBC pianist Gary Branch it's an evening not to be missed!
"From the moment Nicola and her pianist burst onto the stage with a short compilation of everyone's favourite tunes, we were then immersed in anything and everything Julie Andrews, from charming anecdotes of Julie's early life and a musical meander through the films and stage shows, such as The Sound of Music, Mary Poppins, Camelot and My Fair Lady… What Nicola brings is sheer joy, as well as an amazing voice… and there are some great sing along moments too. I personally laughed out loud, and shed a tear. Nicola is the most charming down to earth diva you will ever meet." Lytham Life and Style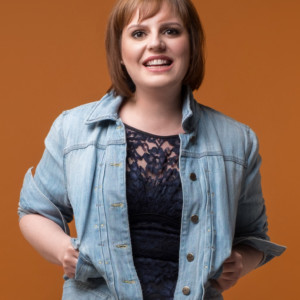 Nicola Mills
Originally from Oldham, Nicola has worked in opera houses around Europe (Glyndebourne Festival Opera, Dutch National Opera, The Flemish Opera, Opera Monte Carlo), and has also performed in Germany, Austria, France, Canada and most recently New York. She started her own initiative called Opera for the People and sings on the streets and at parties and events for 'the people' wherever she goes. She wrote her own show A Soprano and a suitcase, writes a blog called A Soprano, a suitcase and a rucksack and is delighted to be coming back to her roots to sing her favourite things. She has always loved Julie Andrews and is living her dream singing A Spoonful of Julie.
Gary Branch
Gary Branch studied piano at Trinity College, London and has since gone on to perform with many singers including Carla Maney from The Voice. Not only is he a dab hand with Julie Andrews, but was also featured on the BBC Great Railway Journeys playing on Queen Victoria's piano. He travels all over the UK bringing music to 'the people' and is thrilled to be bringing A Spoonful of Julie to the people of Bury.
Dates & Times
Last session: Fri 6 Mar 2020 at 7:30 PM - This event has now passed
Derby Hall @ The Met
£12 advance standard / £10 advance concession / £15 door
Advance booking discount: Save if you book before 5pm on the day of the show. The discount is added during checkout.